mvc-007f[1].jpg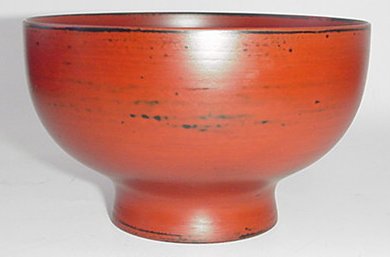 Antique style Lacquerware
bowl for soup
middle
negoro
Goods No.2
\12,600(including tax)

This bowl is normal size for adult.
The diameter is 12cm and the sizes used for a long time.
An outside line is shape that starts the work of lacquer ware when I am in my twenties and designs most first.
It finished it up by using thick wood a little more at that time in matted vermilion.
I have made hakenegoro for about 20 years.
When you touch this bowl there are a soft feeling because of rounded outside of stand.
You will be wanted to eat with such a container as a cook by me.

Material Cherry blossom(Domestic product)
Size Diameter12cm~height7cm
Coat Natural lacquer
Capacity 400cc

All are hand painted in our studio.



previous page